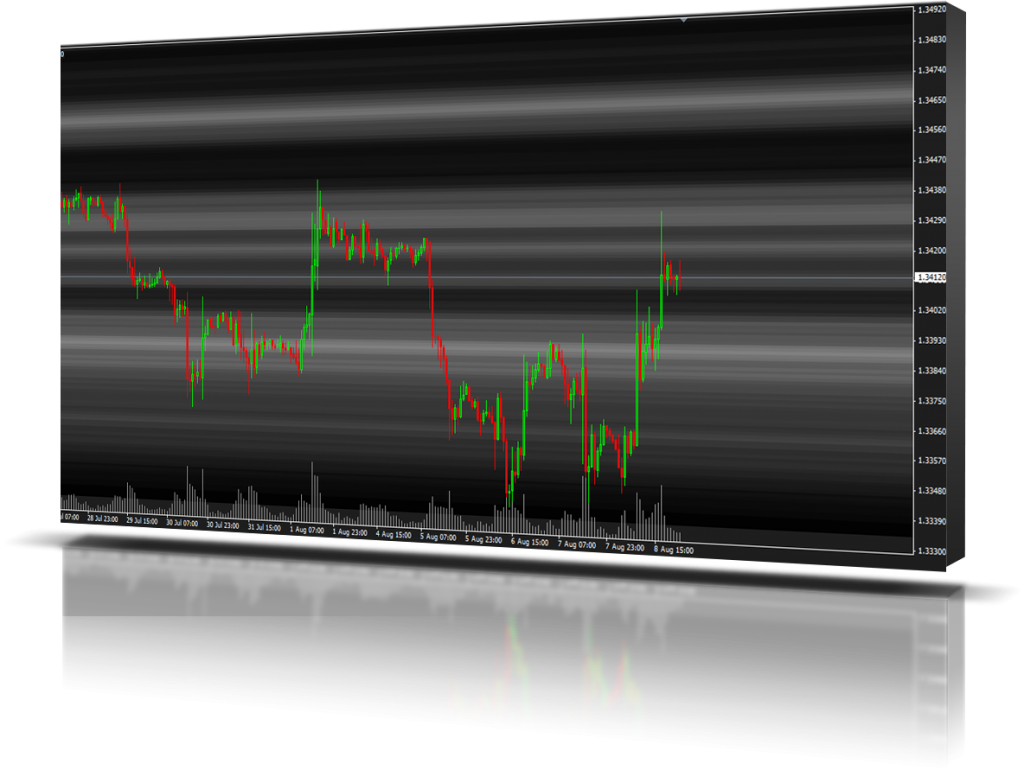 Heat

Map
Heat map indicator for MetaTrader 4
Heatmap is a special indicator that shows the places where the price has been staying and ranging over the past few days. These sites will be display in a "Heatmap style", with which you can clearly see the main formed bands. With Black-and-white view, the bright colors; with color view the red color indicates the main rates where the price has been "lingered/stayed" much.
The settings of the indicator:
● Days: the number of how many days count back the heat(map)
● Resolution: Resolution rate. 10 = 1 pip. The smaller this number, the more accurate will be de drawing & calculation therefore more resources will be needed.
● Monochrome: black and white or color display.
● FullBackground: full or partial drawing.
● HSLS, HSLValue: HSL values for color display.
Download latest version (v2.1.0):

Version history
● v2.1.0 – 2014.12.10
– Initial version